The Tick Threat Is Serious This Year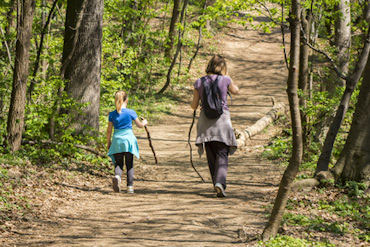 By Melinda Wenner Moyer – a science writer based in Cold Spring, New York, and is Slate's parenting advice columnist.
The ticks have arrived. So many, so tiny, so hungry. Friends from New York to Wisconsin are freaking out, pulling ticks off themselves daily, asking me how to keep these blood-sucking, disease-spreading menaces away. They turn to me because I'm a tick fiend: I've interviewed dozens of tick researchers and been to tick-borne disease conferences; I've covered the tick beat for Nature and Scientific American. I even started a tick Facebook group (called Tick Talk, of course). A scientist once told me to "think like a tick," and that's exactly what I do, because I live in one of the most tick-dense, Lyme disease–plagued regions of the United States, and I want to keep my family safe.
Read full article on slate.com
https://www.ficonservancy.org/wp-content/uploads/2017/07/ticks-2017-06.jpg
247
370
fic0n5erv
https://www.ficonservancy.org/wp-content/uploads/2017/07/fi-Conservancy-logo350x100.jpg
fic0n5erv
2017-06-25 15:31:23
2017-07-25 15:36:49
The Tick Threat Is Serious This Year